Why students choose KS Academy Sirsa?
At KS Academy Sirsa, we believe in imparting quality training to our students and help them on how to target a niche market with a low acquisition budget to get a better return on their investment. Students are required to develop hands-on-experience with the current trends and are provided with digital tools to prepare and execute their skills.
Staying at home for me was very boring so I came across the workshop ad by IMS and enrolled myself for the same and to be honest every bit of module is worthy enough to enhance your skills.
Ajay Kumar
It was a great learning experience here, faculty provided was really good, I consider it a great place for learning Digital marketing.
Harshita Garg
IMS has been a great experience, the teachers are very knowledgeable, frank. They taught with great effort. And it was fun learning from them.
Mahima Jain
The classes have been good, Karan Sir has helped me and always does but there was a lot of confusion for classes and had to regularly call due to the issues related which were solved later on.
Viresh Sharma
I'm obliged and very glad that during this lockdown I came across this workshop and joined it because I learned something new and even got certificates by the institute. Cheers to KS Academy Sirsa!!
Jony Jindal
By choosing this course I understood the basics of digital marketing and would recommend anyone to apply for it and gain knowledge instead of just sitting at home.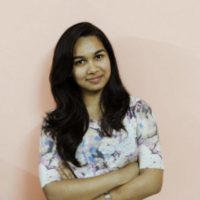 Sohini Malik